Ducati 900/750SS Half Race Fairing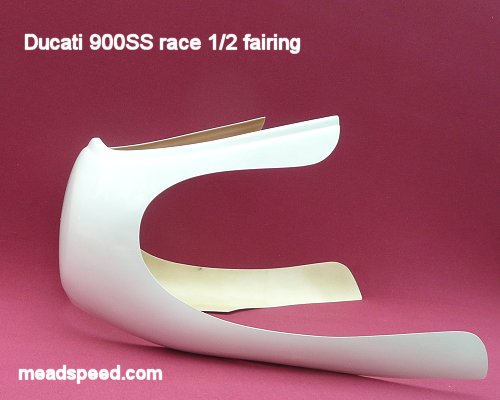 Ducati 900/750ss 1974-1981 Race fairing, As original 1/2 Fairing with a blanked in front for racing. We also have a road model available with a cut out for the headlight. See item 420.
Clear & Tinted Screens, Seats, Side Panels, and Mudguards
are also available, in
Red-White or Black.