Ducati 900SS Half Fairing. 1974-1981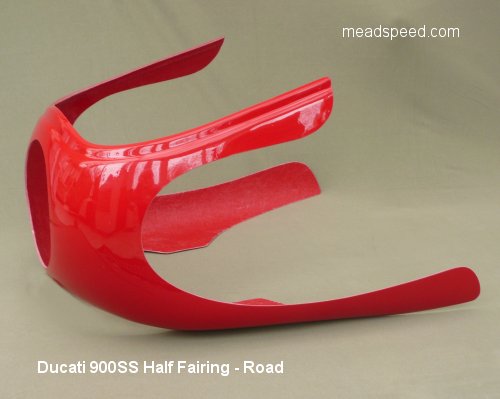 Ducati 900/750SS 1974-1981 Imola Fairing, a replica of the original, with 820cm diameter headlight aperture, A racing version is also available with a blanked in Front, see item 419.
Screens Clear & Tinted , Seats, Side Panels, & Mudguards are also available. Red-White, Other colours to Order.