Ducati 900 Hailwood Screen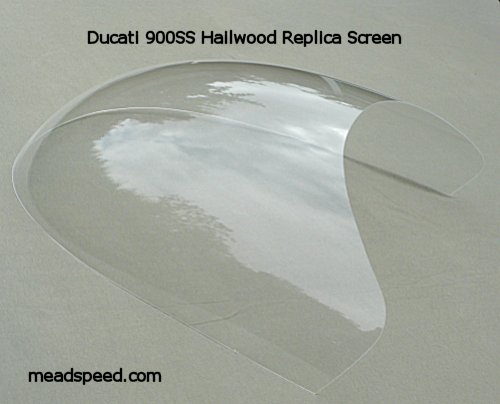 Hailwood Ducati 900 Replica Screen as fitted to the Mike Hailwood replica bike. Supplied undrilled. Fits both the one piece and the two piece full fairings. This screen lays flat on a surface and fits into a recess,
Not the same screen as fitted to the 900SS half fairing. which we also stock.