Honda CR750 Race Seat, Without cut out for the Oil tank filler.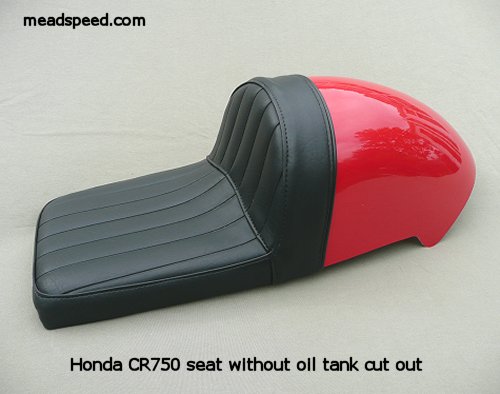 Honda CR750 Race Seat, similar to the original seat but without the cut out for the oil tank, made to order. Supplied in Red with black leatherette upholstery. Fits to the standard Honda frame.
We can also supply this seat as original with the cut out at the front for the oil tank filler. See ID 386. Tank strap see ID 649. Tank strap bracket ID 627.