Screen Screws. Black Nylon M5 x 16 with 11mm Head (Pack of 8)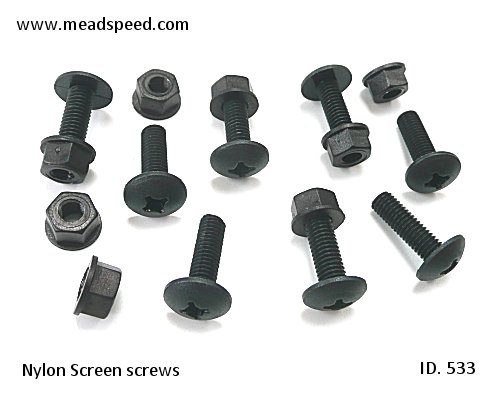 Pack of 8 Black Nylon Screen Screws & Nuts with built in washers., M5 x 16 with 11mm dia head.
Used on many Race & Road bikes. They do not crack the screen as easily as steel screws.