Yamaha TD-TR-TZ Tacho Mounting Dampers. Pt. No. 143-83543-00-00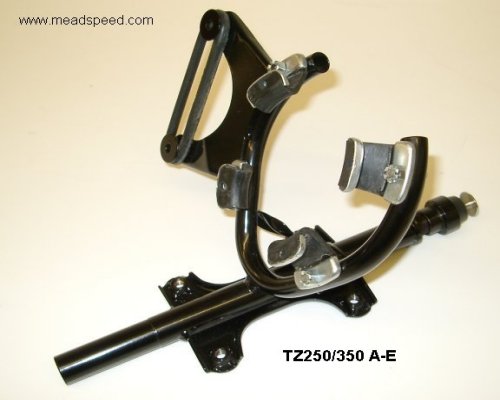 Yamaha Tacho Damper mount fitted to all Yamaha TA125, TD2/3, TR2/3, TZ125/250/350A-E, TZ500, TZ700/750A-F. 1965-1980 a replica of the original Pt No. 143-83543-00-00. with rubber damper Shown fitted to the Front Fairing Bracket. Item 545.
We also have packs of Slotted nuts item 463, & Screws ID464. Water temp. band also shown our ID No. 682. Priced each.