Yamaha TZ250H-N 1981-1985 Seat. Pt. No 5F7-247100-00-01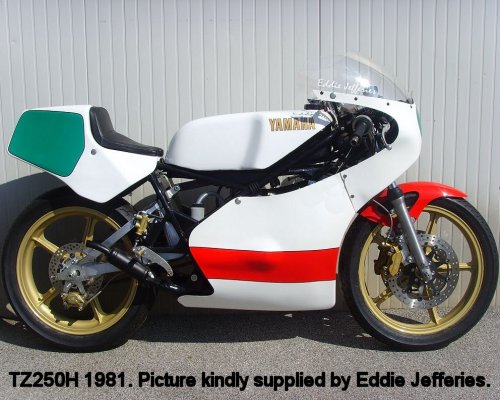 Yamaha TZ250H-N Seat 1981-1985. A replica of the original Pt. No. 5F7-24710-00-01. The same seat was fitted to TZ250H-N.
The leatherette upholstered seat pad in the picture is Not included. But is also available at a cost of £36.00 and can be supplied separately see ID 198.